Have you ever asked yourself or to someone else what can I use instead of a coffee filter? We bet you have asked at least once. Maybe, it's because you have forgotten to buy some new ones or look for a cost-effective coffee filter substitute.

No matter the reason, we have got 9 alternatives to coffee filters that you can use right now. These substitutes are common items in every household. So, you won't have to go out of your apartment to manage.

While reading about the alternatives, you will notice some points marked as 'Safe.' It means that those methods don't add any harmful chemicals or other particles in the coffee, and it will be safe to drink.
1. Cowboy Coffee/Mud Coffee (Safe)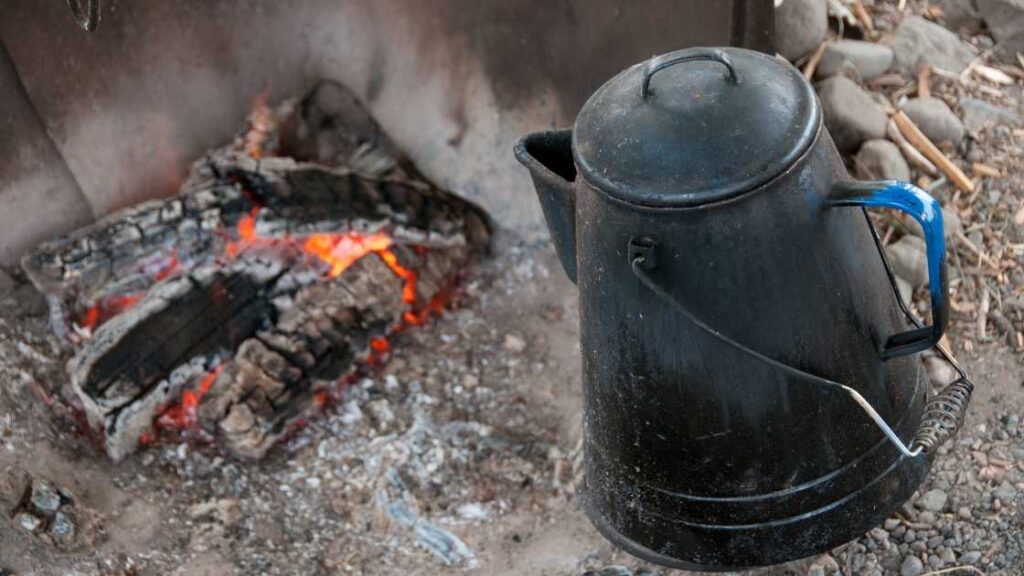 Some people call it Cowboy coffee, and some call it Mud coffee. No matter what you call it, the process is the same, which won't even require a filter. You will just need some water, a pot, and freshly ground coffee.
How to use
Take the pot, pour water into it, and place it on a stove.
Boil the water, and remove the pot after turning off the stove.
Now, mix the coffee into the water while it is hot.
Stir for 20 or 30 seconds and stop to let the large chucks settle on the bottom.
Finally, remove the upper portion of the coffee slowly or drink without disturbing the bottom-part.
When you are finished drinking, you will see a mud-like layer left in the cup.
The difference in the taste
You will get a different taste in this method as the oils will be in the drink. Usually, those oils get stick in the filter, but that is not the case here. Some people like this raw taste and some don't. Moreover, the taste also depends on the water to coffee ratio.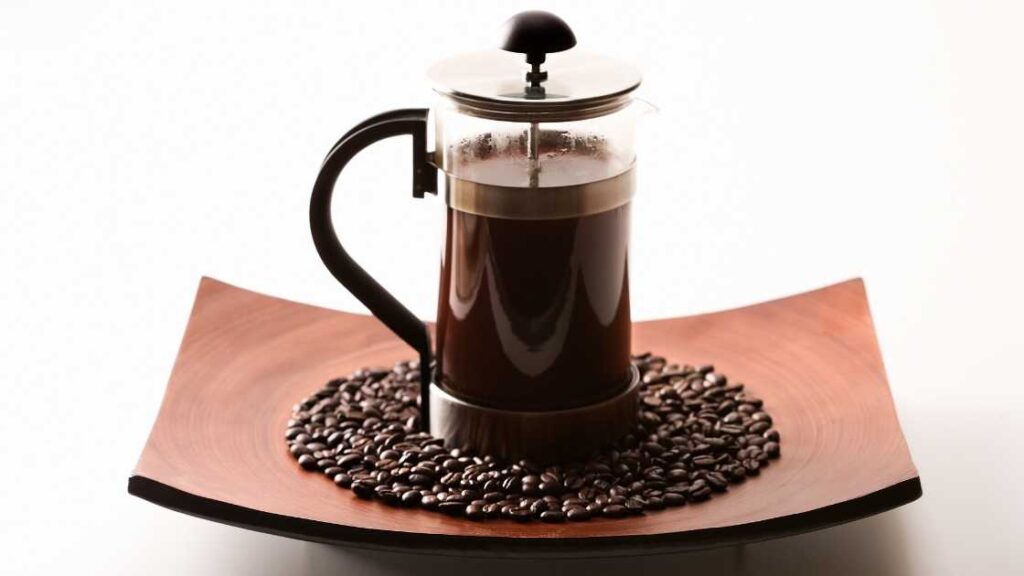 We are looking for coffee filter alternatives in case we run out of our stock. But what can I use if I don't have coffee filters? The solution or answer is the French press that will eliminate the need for a filter.

Using a French Press is easy, and all you need is pre-ground coffee beans, hot water, and the device itself.
How to use
Pour the hot water along with some cold water into the French Press.
Now, add the measured coffee grounds.
Stir it well for a few seconds.
Close the lid of the press and wait for 3 or 4 minutes.
Now, press it slowly, which will separate the large particles from the drink.
Finally, pour the drink into your cup and enjoy it.
The difference in the taste
The taste difference is the same as the first method, as there are no filters used. Making coffee using a French Press usually contains more caffeine than an espresso shot.
3. Cloth Napkin/Dish Towel (Safe)
Cloth napkins are a very common item available in almost all of the households. We are sure that you have at least dish towels in your kitchen. It is one of the safest alternatives to the traditional coffee filter.
How to use
Place the cloth napkin in your cup, making sure that the inside is fully covered.
Put the coffee ground in it.
Pour hot water into it, and mix it.
Now, slowly bring out the napkin, be careful, or end up having grounds in your drink.
The difference in the taste
You will have the same taste as using the usual coffee filter, making it a practical and cost-effective substitute.
4. Cotton Sheet/Cloth (Safe)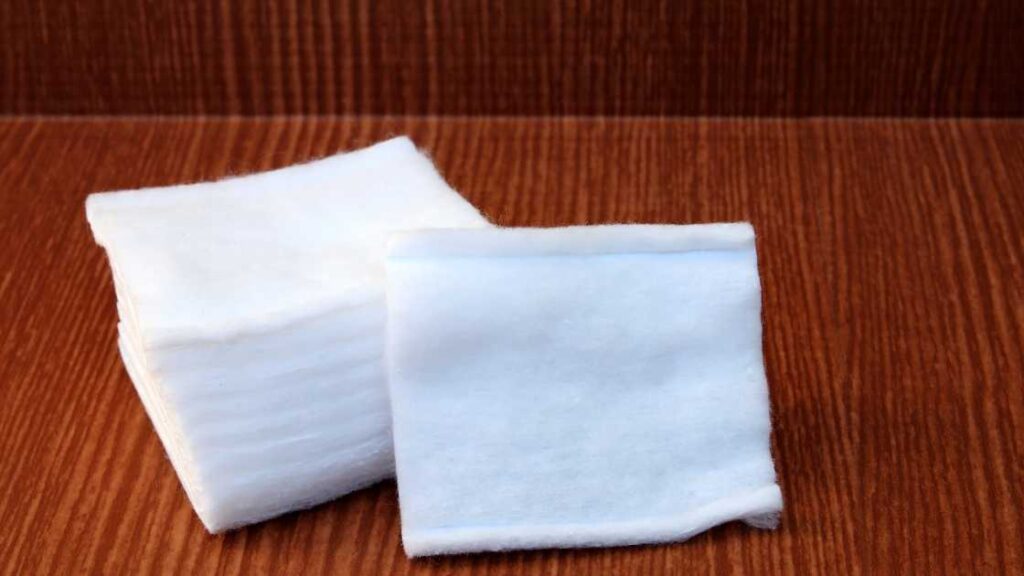 If you don't have a cloth napkin, you can get a handkerchief or a piece of cloth large enough to cover the mug. The cloth will also give you the same results as an actual filter. With some extra effort, you can even make your filter using a piece of cotton cloth. One can even get that piece from an old T-shirt after cleaning it properly.
How to use
It is no different than using a cloth napkin.
Cover your mug with the piece of cloth, poke in the middle to make it deep, and the rest is the same as before.
The difference in the taste
The cotton cloth is capable of filtering out even the finest grounds. So, you won't realize that it is a substitute for a coffee filter.
Cheesecloths are also a common accessory in many homes that have a tight mesh. So, coffee grounds can be filtered perfectly with it. The big advantage is that you can wash it and reuse it for different purposes.
How to use
Place it on top of the mug, put the ground coffee, add hot water, and you will be good to go.
The difference in the taste
Using cheesecloth, you might get a different taste as the mesh is not as tight as the cotton cloths or cloth napkins. But it will be very close to the real taste that you can get from coffee filters.
6. Fine Mesh Sieve (Safe)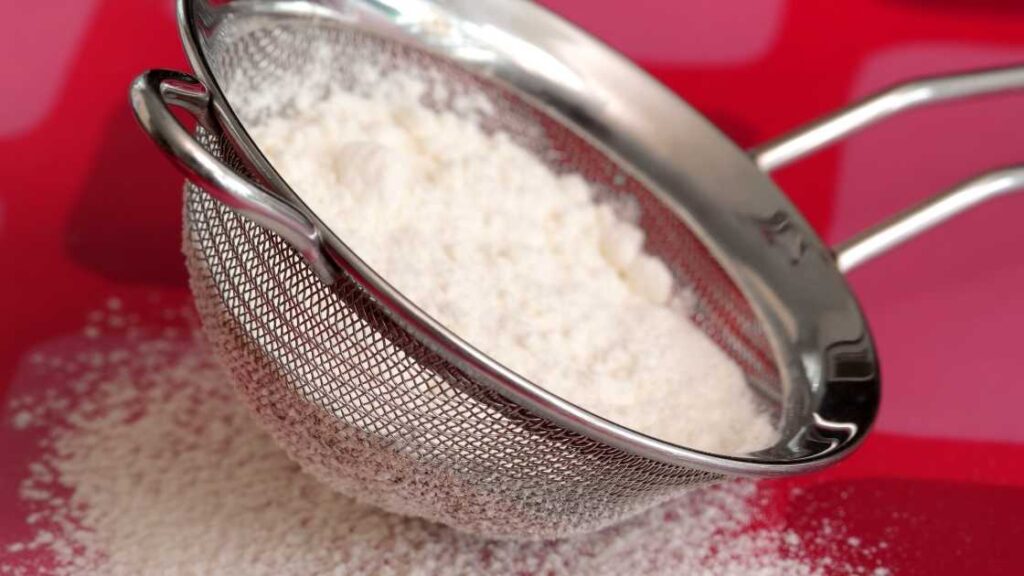 A reusable filter that every kitchen has is stainless-steel fine-mesh sieve. If using the clothe s seems a bit hassle to you, you can use this alternative.
How to use
Mix the coffee ground and the hot water in a separate pot.
Put the fine mesh sieve on your coffee mug and pour the mixture through the filter.
The difference in the taste
As this filter can't separate the finest ground, you will have some particles in your drink that can change the taste to some extent.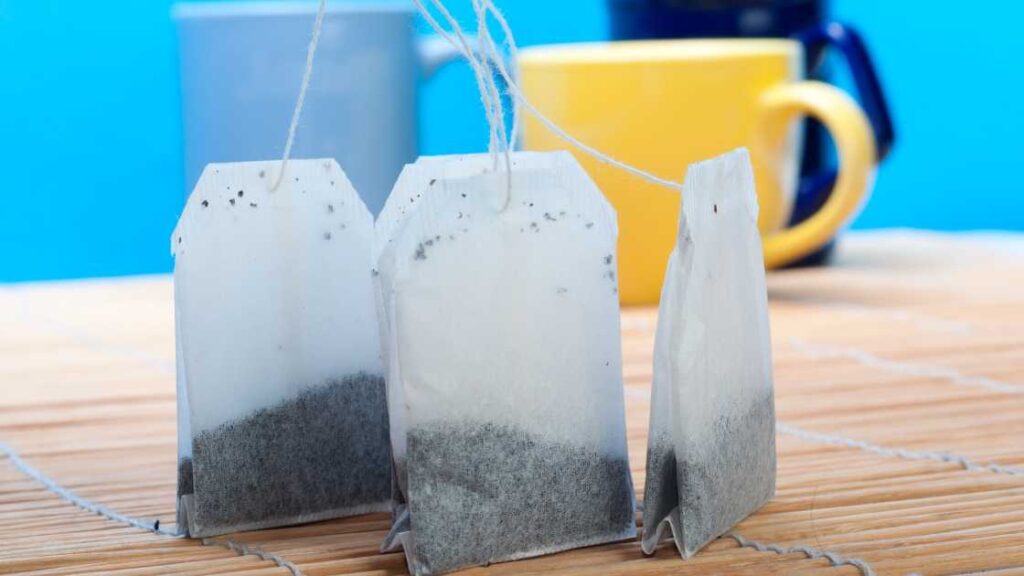 Reusable tea bags are not a common item, but those who brew tea must have this item. So, this alternative won't be practical for everyone. Also, this is an expensive one.
How to use
Pour hot water into your mug.
Put the freshly ground coffee in the teabag.
Finally, dip it in hot water the same you do it for a teabag.
The difference in the taste
There will be no difference in the taste as it works the same as a coffee filter.
If you are using a clean and new sock or stocking, it is safe, but we don't recommend it. With other available and more practical solutions, you should avoid this one. But in case of emergencies where no other option is available, you can apply this one.

However, using a sock specifically for this purpose is okay, and a lot of people use it as a cheap and reusable substitute for coffee filters.
How to use
Treat it like tea bags, and the process is the same as the previous one.
The difference in the taste
The taste can be different in a way as you are using, not an actual filter. So, if anyone asks, can I use a sock as a coffee filter? The answer is definitely yes, and people in Central and South America still uses it.
9. Paper Towel/Paper Napkin (Doubtful)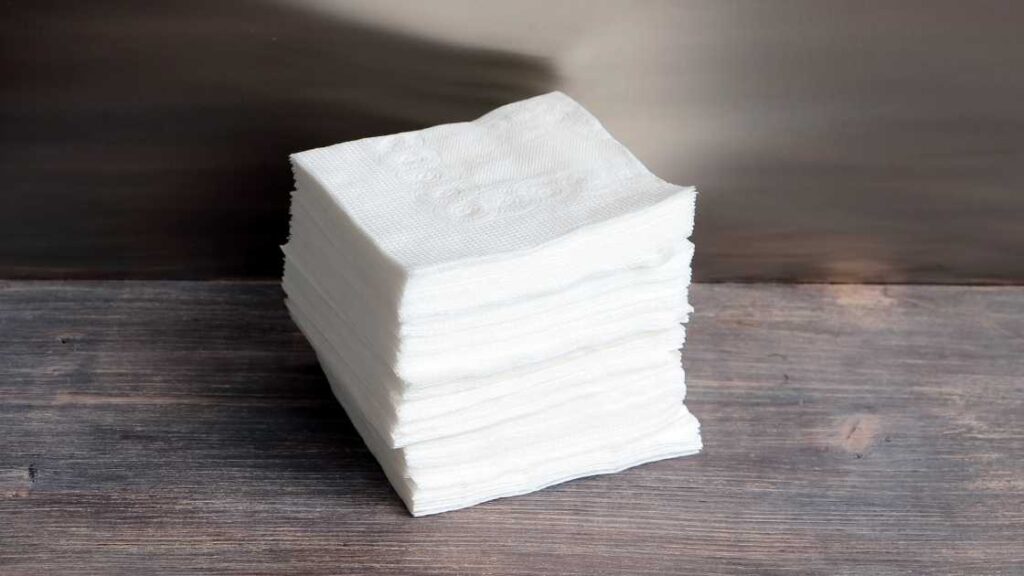 When people ask what can I use instead of a coffee filter, this is the most common answer you are going to get. But we didn't talk about it at the beginning for its not-so-safe-for-health properties.
Is it OK to use paper towels as coffee filters?

Paper towels are doubtful because they have formaldehyde and dioxin, which can harm your body. However, paper towels and napkins not made from recycled materials or not have bleached can be considered.
How to use
Place it on top of your mug, put some coffee ground, and pour hot water into it.
Slowly take out the paper towel or napkin after waiting for a minute or two.
The difference in the taste
From users, coffee filtered with a paper towel is not that different.
Pro Tip: Buy unbleached brown paper towels and soak them beforehand, which will faster the filtering process.
Can I use parchment paper as a coffee filter?
No, parchment papers have a non-stick coating which let the water doesn't pass. So, you won't be able to use it as a replacement for a coffee filter.
Have you got enough alternatives to what I can use instead of a coffee filter? Our favorite one is the first method that requires no accessories or anything. It is not the perfect way of filtering but will do the job in case your stock is overall of a sudden. So, which one is your favorite that you can try right now?