Renovating a room may be a time-consuming endeavor. Even if you understand how and where to begin, you may find yourself in a bind when it comes to price and schedule. There are far too many choices in far too many ways. What criteria should you use to choose which one to choose? Skimming or Plastering: Which is better?
skimming is cheaper than plastering since When we compare the cost of skimming or plastering a room. It is accomplished by applying just a thin coat layer.
Today, we'll take you on a tour of the world of home renovation and assist you in getting the answer to why you should choose to skim over plastering, among other things.
Why Is Skimming Cheaper Than Plastering?
Contrary to common perception, the word "plastering" refers to the whole field of construction. This implies that skimming is a method that a plasterer employs, rather than plastering and skimming being two entirely different words to be understood. Plastering needs to be done from scratch that's why you'll be needing more wall coverage while skimming would be just adding an extra layer of coating saving you a ton of money.
What's The Difference Between Skimming And Plastering, And Why Should You Care?
Skimming is the term used to describe a plastering method in which a thin coat layer of plaster is applied to a wall.
It is often applied to an existing plaster surface to smooth out the surface texture and appearance. Inexperienced DIYers should avoid attempting this operation since the wall or ceiling may wind up looking much worse than it did before!
A skim coat is a name given to the white coating of lime that is put to rough cement before it hardens. Depending on the tradesman's level of skill, the plasterer will use a variety of methods to smooth the finished surface. After that, the skim coat may be painted to give it a lot more appealing appearance.
Overall, skimming may be considered a subcategory of plastering. The two techniques are used to beautify structures and improve the durability of walls, with the difference being that skimming is done to update an existing building. In contrast, plastering is done to construct a new one.
Why Should You Choose The Skimming Option?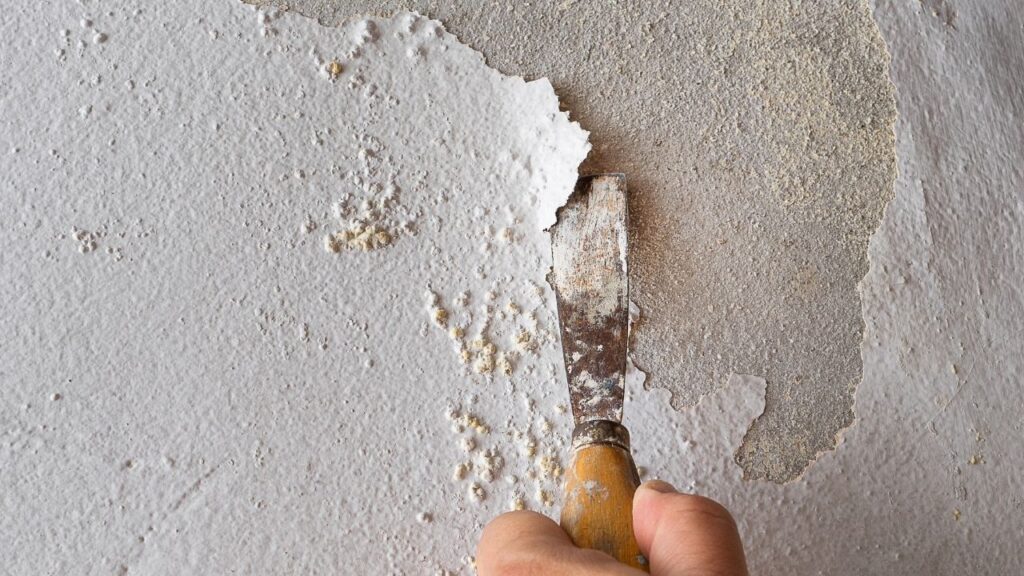 The likelihood is that you will need to have your walls or ceilings skimmed if you want to get a smooth surface that is suitable for painting. In its most basic form, this is a plastering technique that applies a thin, final coat of finishing plaster to surfaces to achieve the desired smooth appearance (ready for painting or papering).
How much does it cost to skim a room, and how do you calculate it?
The Cost Of Re-skimming A Room.
Assuming your walls are already in excellent condition, you may need to re-skim your room if your walls are in poor shape. Finishing plaster is usually applied over the top of existing plaster walls in a layer of 5-8 mm thickness. As a result, it is much less expensive than plastering a space from the start.
A medium-sized room would typically cost about $480 to re-skim, according to industry standards. This estimate should include one to two days of labor and supplies, usually priced between $20-$25 per wall.
Room skimming typically costs between $100 and $200 per room.
Depending on whether your plasterer has to remove the old plaster and start from scratch, the work will typically take two to three days to complete, including building a new foundation before skimming and completing the surface. The average cost of a medium-sized room in London is about $755.
If your room is tiny, you may save money, but keep in mind that working in a tight area will make the task more difficult for the plasterer. Consequently, the work will most likely take two to three days but will typically cost $636 in labor and materials.
What Should The Cost Of Skimming A Room Be?
It may be challenging to get an exact estimate for room skimming expenses since, in many cases, your plasterer will not be aware of the state of your walls until they begin work. To avoid this, many plasterers will give you an estimate rather than a formal quotation.
Before hiring a plasterer, be sure you obtain multiple quotes from different contractors. You will have the most excellent possible opportunity of gaining an accurate understanding of the scope of the work at hand if you proceed in this manner. And, even if the result turns out to be more extensive than you anticipated, you can at least ensure that you choose a plasterer who charges a reasonable hourly fee.
Remove radiators, furniture, and blown plaster yourself before the skimming process to save money on the overall cost of the work. In this manner, you may reduce the amount of labor the plasterer has to perform and, perhaps, complete the task more quickly.
Plastering The Walls Of Your Room.
Plasterers are responsible for a wide range of plastering tasks and are expected to be very educated in their field. Examples include the fact that certain materials need more layers of plaster than others and that many distinct methods are required to complete a flawless job.
What Are The Benefits Of Having A Room Plastered?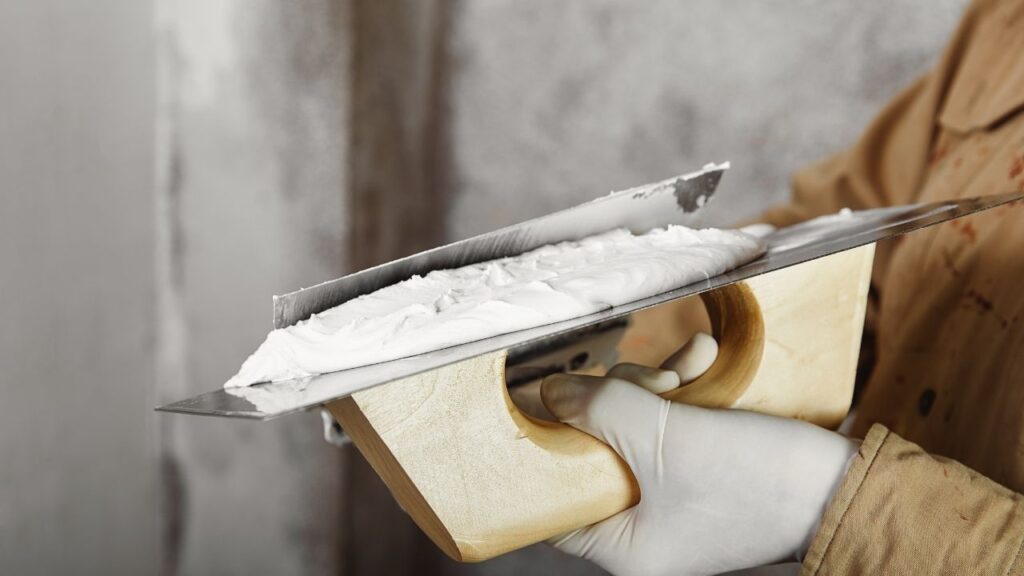 Creating the ideal house is at the top of many people's to-do lists, but sometimes painting and decorating a room isn't good enough. Whenever your walls become uneven or damaged, it may be necessary to re-plaster the surface.
Plastering may offer the ideal foundation for painting, providing a wipe-clean surface, adding insulation, concealing uneven brickwork, and even serving as an excellent opportunity to include ornamental moldings.
Whether your house is older and has extensive damage, new and has a few tiny holes, or whether you have recently constructed a new addition, this advice on the cost to plaster a room is packed with the facts, fees, and other considerations you will need.
What Is The Approximate Cost Of Plastering A Room?
When estimating the approximate cost of plastering a room, it is essential to consider the size of the room in question since this will significantly affect the overall cost of the work. Plastering a small space is much less expensive and faster than plastering a big room or several rooms.
Plastering a small room costs between$600 and$700 per room, while plastering a considerable room costs between$1,375 and$1,500 per room.
Plastering techniques are being compared.
It may be challenging to choose which kind of plastering work is best for you, which is why we have prepared a list of the most frequent plastering tasks below:
Plastering with water
Historically, this was the favored technique of plastering homes and businesses. Wet plastering is inconveniently time-consuming, primarily because of the drying time required, and it is also prone to cracking. As an advantage, the sound and damp-proofing properties of this kind of plastering are exceptional.
Plastering using a dry mixture
Dry plastering is less complicated and quicker than wet plastering since it utilizes plasterboard that is fastened to the wall and then coated with a layer of plaster. Plasterboard installation provides a great chance to increase the amount of insulation in a home or building.
Plastering with a skim coat
Skim plastering is not a distinct plastering method but rather the act of laying a top layer of plaster to produce a smooth surface and fix any cracks or holes in the wall.
Rendering
It is referred to as rendering when the process of plastering the exterior walls of a room takes place. Two or three coats of plaster are applied in this procedure to achieve an even finish and preserve the external brickwork. You may also be interested in our information on how much it costs to render a wall.
What are the variables that influence the cost of plastering a space?
Plastering jobs are classified into many categories.
Plastering tasks may be classified into four categories, as previously discussed.
Timetables, supplies, and complexity levels vary from one project to the next, and these differences will affect the overall cost.
The size of the region
It is possible that it is not required to plaster a whole room or even an entire wall; it all depends on the extent of the damage at the time of the repair. The plastering process takes longer for more extensive areas in general, resulting in higher labor expenses.
Difficulty in gaining access
Areas with high ceilings or second-story exterior walls are considerably more challenging to reach than interior walls, and as a result, plastering will take longer and cost more money. If scaffolding is needed, there will be an extra fee for this as well.
The amount of time needed.
The larger the length of time it takes to finish the task, the higher the labor expenses.
the quality of the finish
It's a good idea to communicate with your plasterer about the degree of finish you want. For instance, do you want your walls painted or do you want to add ornamental finishes to them? These tasks will be more expensive than just having your walls skimmed, so plan accordingly.
existing plaster's state of repair
It may not be feasible to have your walls skimmed to cover existing plaster unless the previous application is in excellent shape.
Alternatively, if your current plaster has tiny holes and cracks but is generally in good condition, it may be OK to repair those places before skimming plaster over them. If this is not done, it may result in extra expenses being added to the entire cost of the work.
Conclusion
Plastering prices may vary based on the size of the space and a variety of other variables, all of which have been discussed above. As a result, estimating or fixing a range to reduce the cost of plastering a room is never a simple task. On the other hand, skimming is a more secure and long-lasting choice for remodeling a space and being more accessible. Skimming is usually a cheaper alternative than plastering, regardless of the size of the room.